High Point at DIA
High Point near Denver International; Airport brings together an exciting mix of restaurants, retail and entertainment anchored by the remarkable Gaylord Rockies Resort and an eclectic mixed-use plan for the West End Town Center. From shops to eateries, boutiques to entertainment, High Point has redefined this lifestyle that residents call a "Staycation."

Like the points on a giant compass with you at the center, High Point easily connects you to everything you want to do, everywhere you want to go, and everyone you want to see. DIA is just minutes away, and sweeping views of the majestic Rocky Mountains from Pikes Peak to Longs Peak remind you why you live in Colorado. This is what you love about Colorado.

High Point's unique mixed-use design is a reflection of its residents. The environment celebrates and nurtures diversity and community, and the unique, thoughtful and engaging design supports the lifestyle you are looking for.

It's refreshing to find a place that embraces both the old and the new. High Point's 13 miles of trails and sidewalks will connect traditional neighborhoods anchored by interior parks, business campuses, a town center, hotels, and the expansive Gaylord Rockies Resort. This dynamic blend of activities in one location creates a truly workable, explorable and livable destination. Your journey to a new home and lifestyle awaits at High Point.
List of Zipcodes
| Zip Code | Zip Code Name | Zip Code Population |
| --- | --- | --- |
| 80019 | Aurora | 2,654 |
Demographics
| | Zip Code | City | County | State | National |
| --- | --- | --- | --- | --- | --- |
| Population | 2,654 | 380,430 | 519,022 | 5,759,582 | 331,426,769 |
| Population Density | 108 | 2,449.8 | 444.5 | 55.5 | 93.8 |
| Percent Male | 50.0% | 49.0% | 50.0% | 49.0% | 49.0% |
| Percent Female | 50.0% | 51.0% | 50.0% | 51.0% | 51.0% |
| Median Age | 37.8 | 37.0 | 36.0 | 40.2 | 39.0 |
| People per Household | 2.6 | 2.7 | 2.9 | 2.8 | 2.6 |
| Median Household Income | $82,259 | $63,738 | $68,256 | $115,942 | $61,963 |
| Average Income per Capital | $33,629 | $30,325 | $68,256 | $50,725 | $33,235 |
Market Data
| | Zip Code | City | County | State | National |
| --- | --- | --- | --- | --- | --- |
| Median Sale Price | $379,500 | $358,500 | $400,000 | $425,100 | $277,796 |
| Median Age of Home | 25.0 | 48.0 | 45.0 | 39.0 | 49.0 |
| Homes Owned | 65.0% | 57.0% | 63.0% | 67.0% | 58.0% |
| Homes Rented | 25.0% | 37.0% | 33.0% | 23.0% | 31.0% |
| Homes Vacant | 8.0% | 6.0% | 5.0% | 4.0% | 11.0% |
Market Trend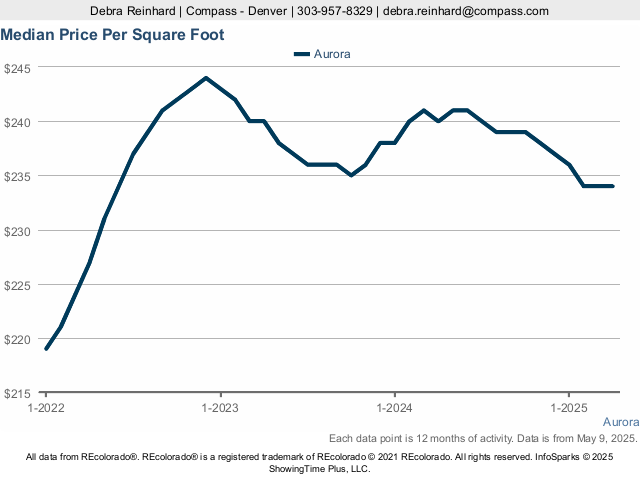 46 properties on market
Contact Us
RE/MAX Professionals
6020 Greenwood Plaza Boulevard
Greenwood Village, CO 80111, USA
Valuation Index
Quality of Life - 88%
Climate & Environment - 80%
Schools & Education - 77%
Safety & Crime - 28%
Quality of Life
| | Zip Code | City | County | State | National |
| --- | --- | --- | --- | --- | --- |
| Cost of Living Index | 111.0 | 102.0 | 109.0 | 110.0 | 100.0 |
| Health Cost Index | 124.0 | 115.0 | 121.0 | 119.0 | 100.0 |
| Commute Time | 55.0 | 26.0 | 27.0 | 25.0 | 24.8 |
| Commuting by Bus | 0% | 4.0% | 4.0% | 1.2% | 2.1% |
| Commuting by Carpool | 38.0% | 14.0% | 15.0% | 11.0% | 13.5% |
| Commuting by Auto | 59.0% | 79.0% | 78.0% | 80.0% | 79.1% |
| Working at Home | 0% | 36.0% | 3.0% | 5.2% | 4.7% |
Walk Score®
Climate & Environment
| | Zip Code | City | County | State | National |
| --- | --- | --- | --- | --- | --- |
| January Average Low Temperature | 15.2 °F | 15.9 °F | 16.2 °F | 13.7 °F | 22.6 °F |
| July Average High Temperature | 88.0 °F | 89.5 °F | 87.9 °F | 77.5 °F | 86.1 °F |
| Annual Precipitation (inch) | 16 in. | 18 in. | 13 in. | 19 in. | 38 in. |
Schools & Education
Safety & Crime
Zip Code
City
County
State
National

Violent Crimes

Calculated annually per 100,000 residents

Assault
445.3
487.8
171.6
246.3
250.2
Murder
7.4
0
2.4
3.8
5.0
Rape
115.1
56.3
73.2
67.2
42.6
Robbery
167.6
43.8
59.3
63.6
81.6

Property Crimes

Calculated annually per 100,000 residents

Burglary
408.3
531.6
315.6
348.4
340.5
Theft
1,907
3,633.8
381
1,858.3
1,549.5
Motor Vehicle Theft
602.7
387.8
852.5
384.0
219.9
Take a photo of this QR code
to keep this website details